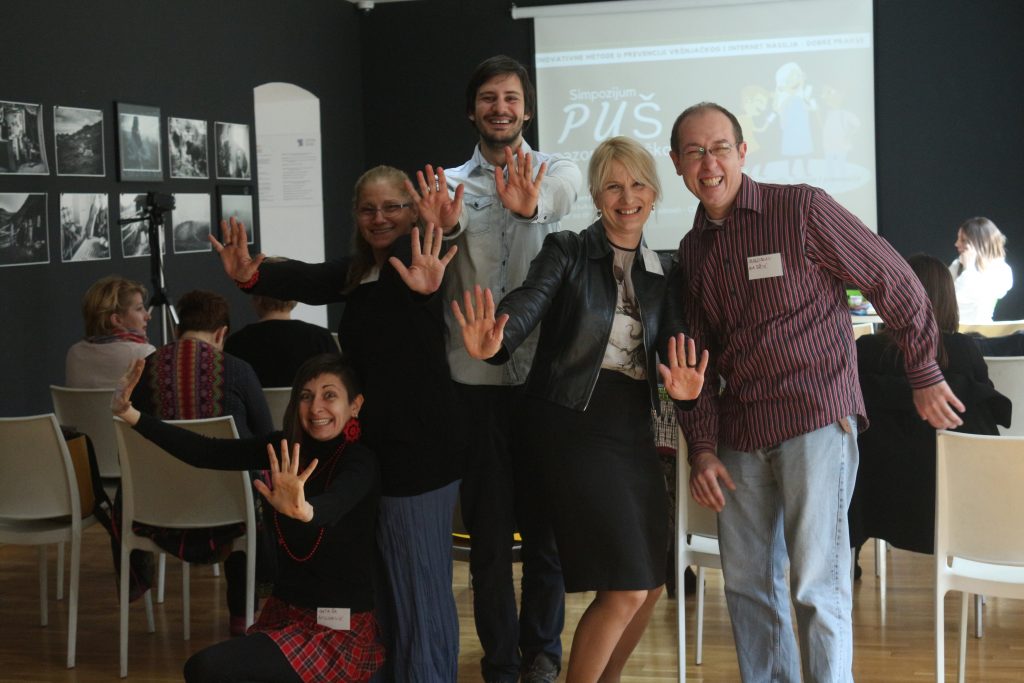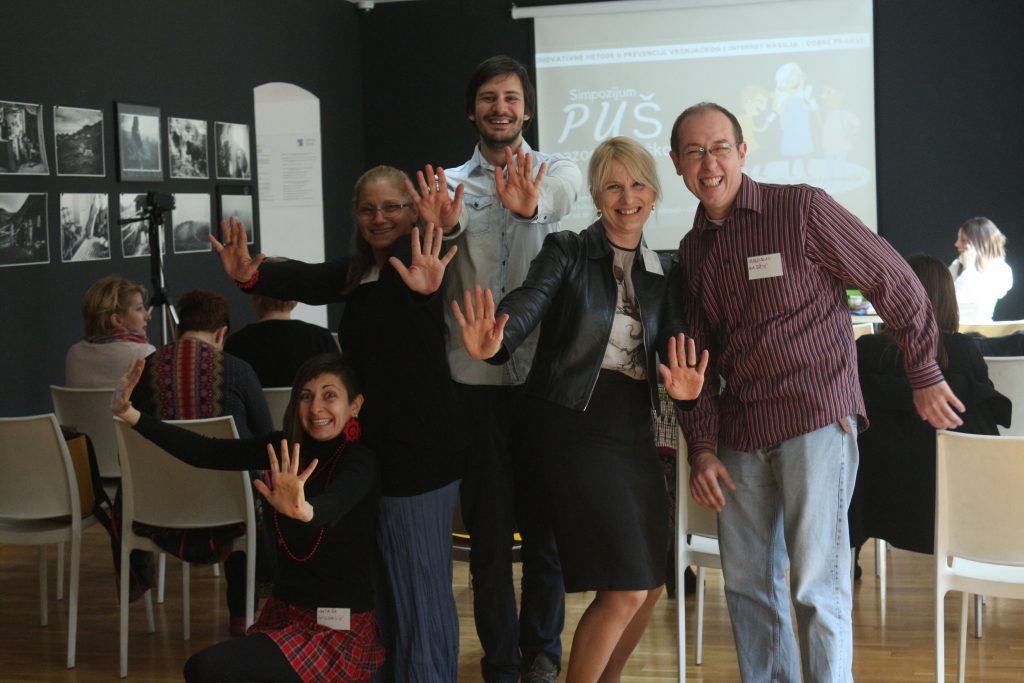 The second symposium PUSH – Theater in Education, Innovative Methods in the Prevention of Peer Violence and Cyberbulling, was held in Belgrade on March 30th and 31st, 2018, in the premises of the Cultural Center of the municipality of Stari grad "Parobrod". The symposium was organized within the R.U.IN? project, supported by Erasmus + program, that has been
implemented in Hungary, Romania, Serbia and Cyprus.
During the first day of the symposium, a panel discussion titled Internet violence: phenomena and prevention was organized as a first session of the event. The panel was dedicated to the phenomenon of violence among children and youth in the Republic of Serbia and to the usage of
creative methods that have the capacity to influence the reduction and prevention of violence in these social groups, due to the deep potential impact that those methods have.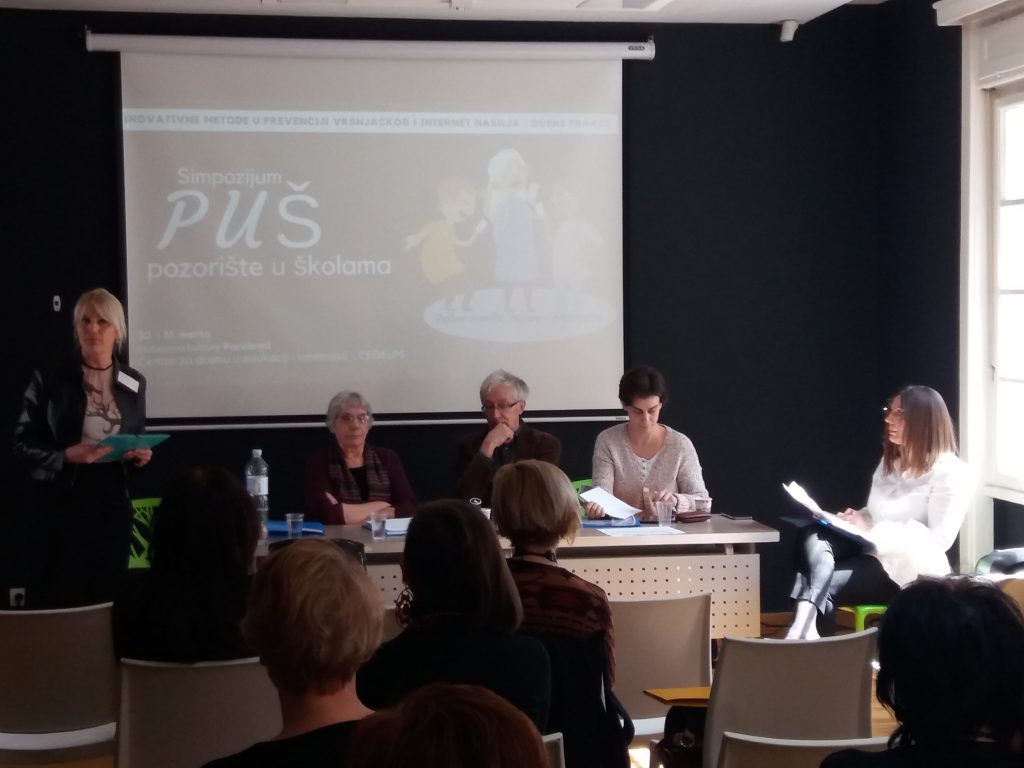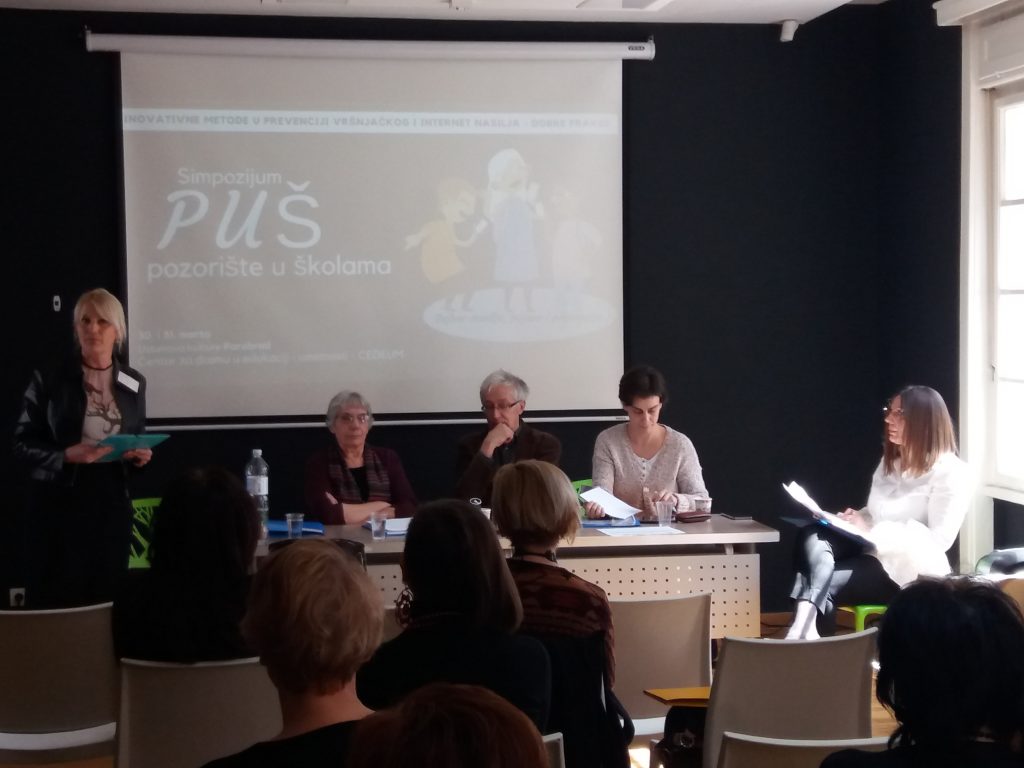 The panel was followed by the presentation of research about use of theatrical methods in the prevention of bullying, conducted as part of the R.U.IN? project. Closing session of the first day was the good practice example, a projection of the play Ko ti je kriv, Secondary geological-
hydrometeorological school "Milutin Milanković" from Belgrade, with a talk about the work process, motivation and the impact of the play.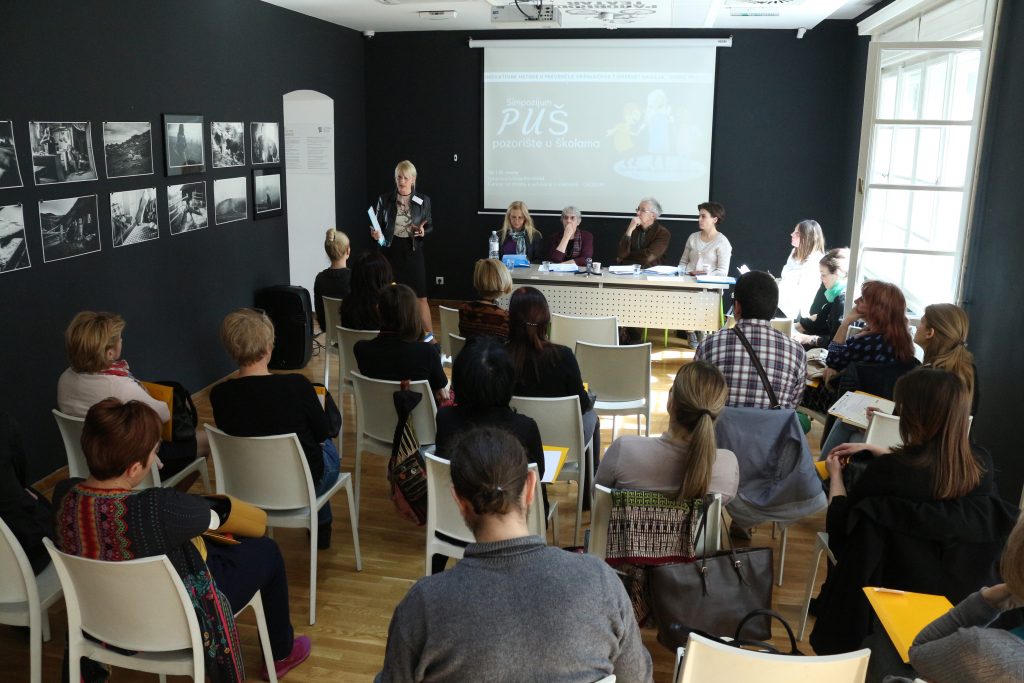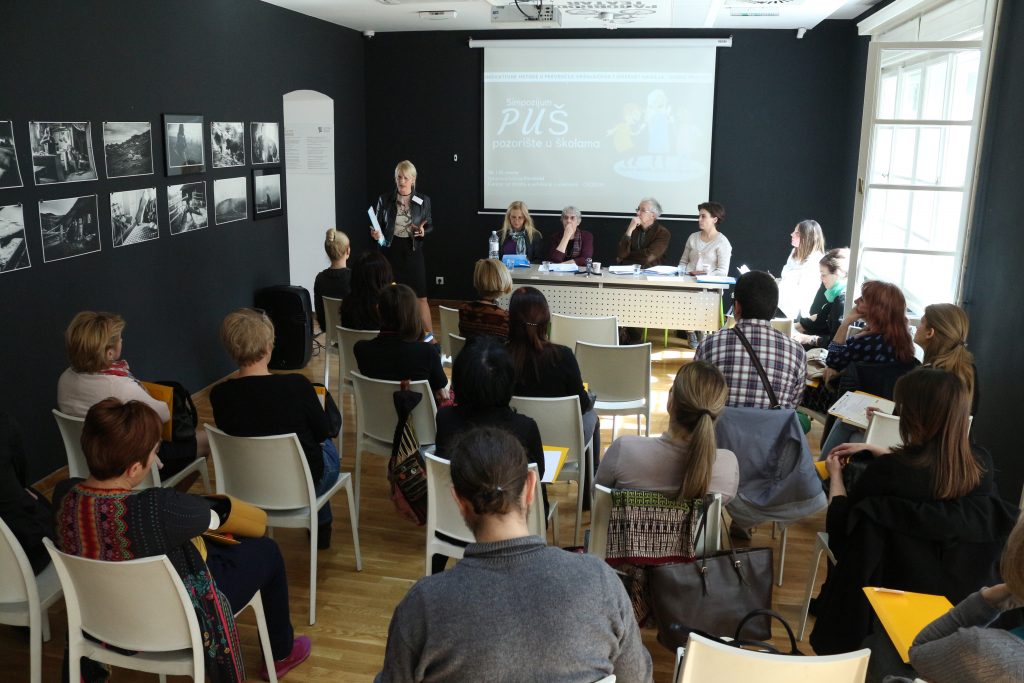 The second Symposium day was devoted to the presentation of the Cyber online application which was created within the project and designed as a practical tool for the prevention of internet violence in primary and secondary schools. The application will be applied in Hungary, Romania, Cyprus and Serbia.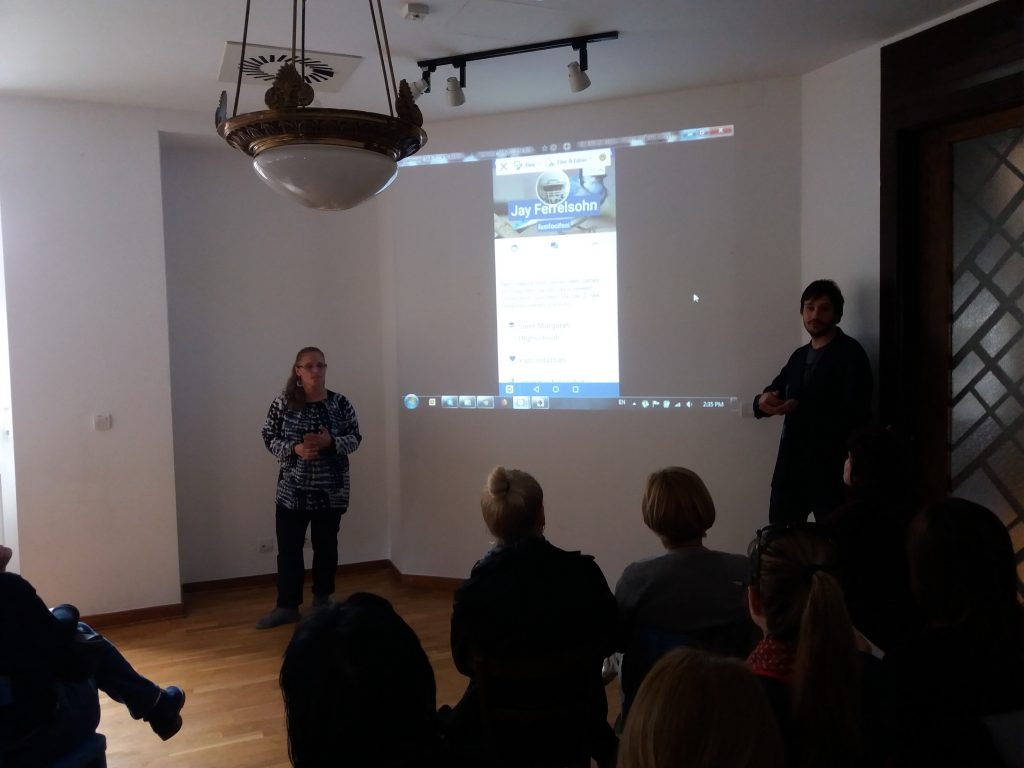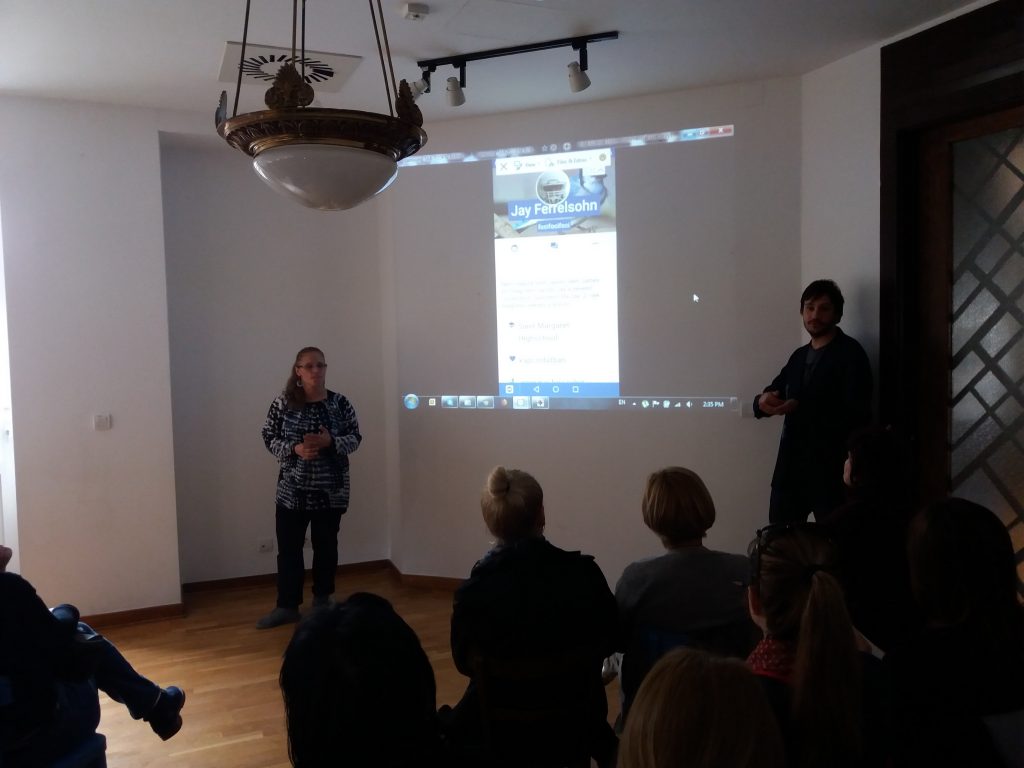 Closing session was round table Let Us Hear the Youth:
Experiences of Young People with Theater in Education, with the participation of primary and secondary school students, participants of the project "Togetherness", school psychologists, representatives of violence prevention groups, pupils' parliaments, teachers and parents.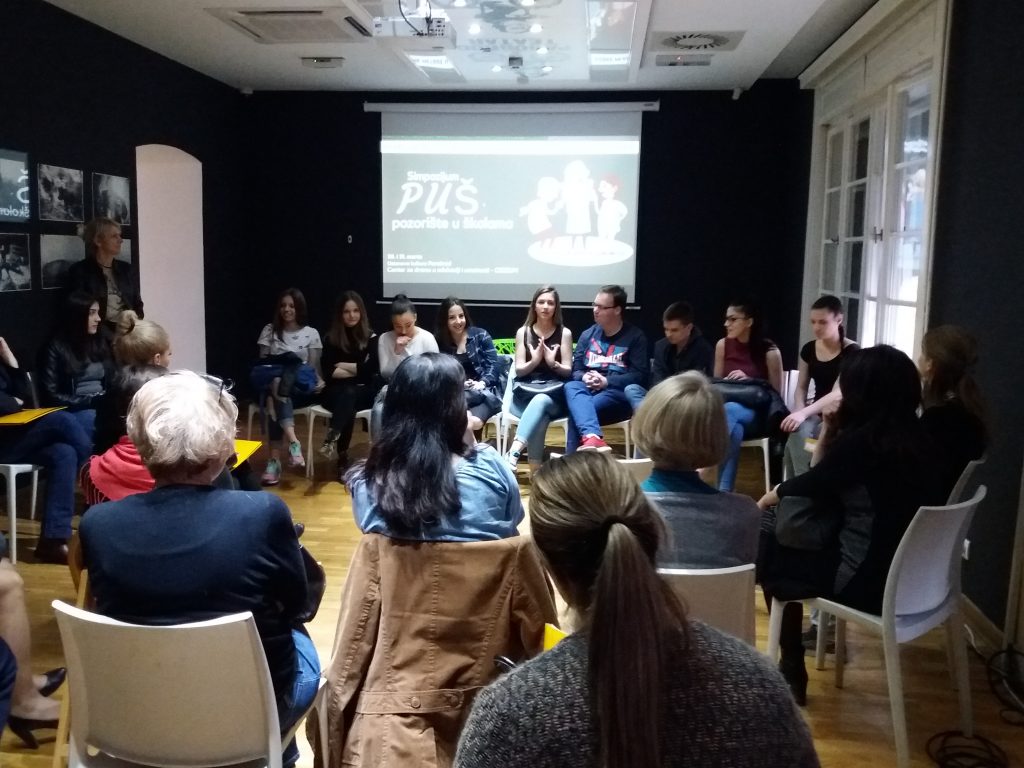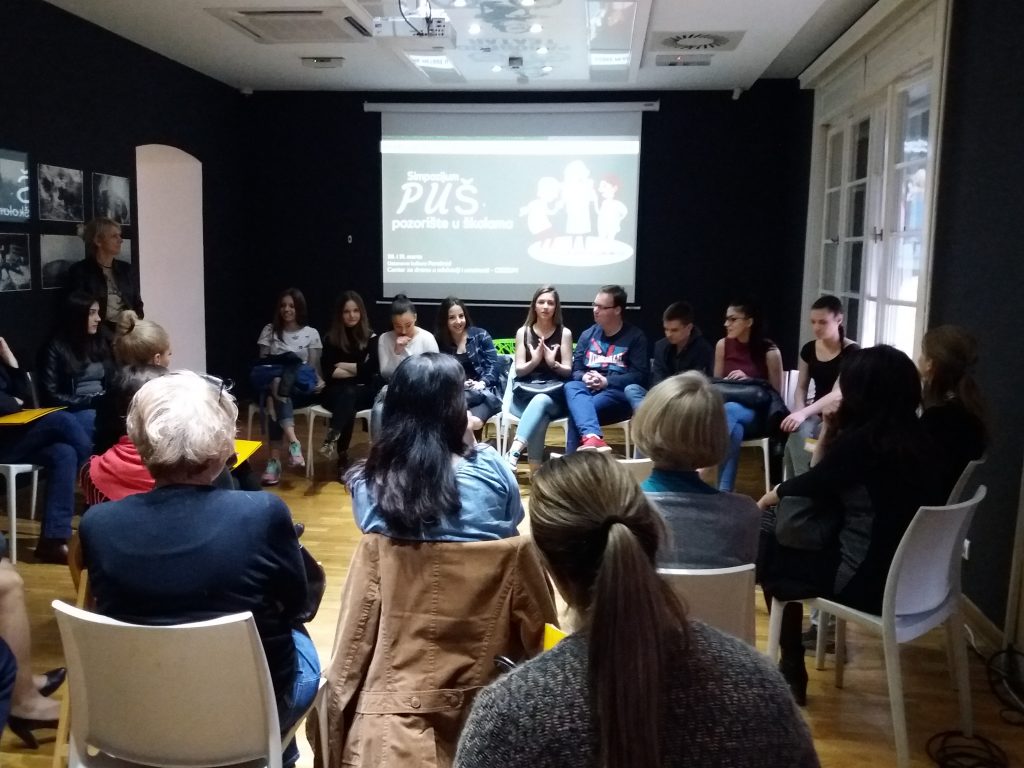 Symposium PUSH-Theater in Education was organized by the Center for Drama in Education and Art CEDEUM, in cooperation with the Parobrod Cultural Center and Association Artistic Utopia.